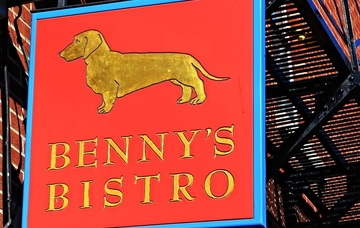 Benny's Bistro
119, Murray St Ottawa, ON K1N 5M6
LUNCH AT BENNY'S
The French Answer to Fast Food.
We believe lunch doesn't have to be low quality, and is a special moment in everyone's daily hustle. Whether you are having a business meeting or are catching up with friends. Our dining room and atmosphere caters to just about everyone's need. Life is hard enough already, our lunch will make your day easier.
THE BRUNCH
Where mimosas and baguettes meet.
Our award winning brunch service has grown popular within the local and greater ottawa restaurant scene. We pride ourselves with providing high quality, thoughtful food at fair prices. This includes great coffee, mimosas and a huge selection of viennoiseries from our bakery.