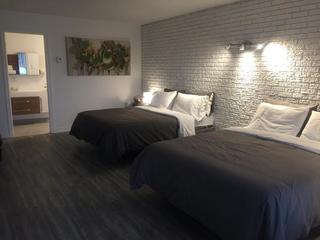 Complexe DIX 80
1080, boulevard Albiny Paquette, Mont-Laurier, Québec
Complex DIX 80 hotel has been designed to offer you all services in natural comfort and at an affordable price. We have redesigned each of our rooms to make your stay pleasant and relaxing. We hope these little details will reflect in your stay.
We have 32 rooms to serve you better. Ask at the counter for long-term or group stays. We also offer a special price for weekly workers.
We offer snowmobile and ATV packages including room and dinner. Contact us for more information.