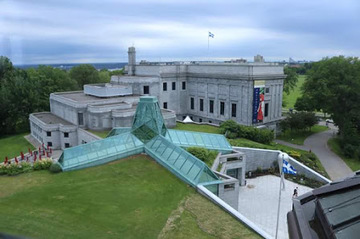 Musée National des Beaux-Arts du Québec
179, Grande Allée Ouest, Québec, QC, G1R 2H1
A UNIQUE MISSION
The functions of the National Museum of Fine Arts of Québec are to publicize, promote and preserve Quebec art from all periods, from early art to contemporary art, and to ensure the presence of the arts. international art through acquisitions, exhibitions and other animation activities.
ACCESSIBILITY
We invent and multiply the corridors of access to the universe of art.
HERITAGE
With more than 40,000 works since the 17th century, the Museum is the living memory of Quebec art and artists.
KNOWLEDGE DEVELOPMENT
Through exhibitions offered to the public - whether in ancient, modern or contemporary art - from Quebec or elsewhere
By catalogs and scientific books published by the Museum
Through educational and cultural activities offered around exhibitions