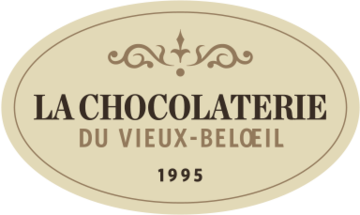 Chocolaterie du Vieux Beloeil
960, Rue Laurier, Beloeil, QC, J3G 4K9
Our company was founded in April 1995, and is the result of the vision of its current owner, Jean-François Fraser.
The Vieux-Beloeil chocolate factory is always creating new innovative chocolates, home made caramels and confectionnaries, by appreciated by the discerning  aficionados. 
If the past is the guarantor of the future, the chocolate factory of Vieux-Beloeil is destined to a future beyond!