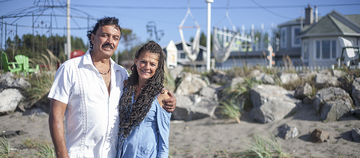 Gîte Chez Irène
1825, Rue des Chalets, Rimouski, QC G5M 1W5

GÎTE CHEZ IRENE, A UNIQUE LOCATION!
The Gîte chez Irene is a marriage between the comfort of a large hotel and the freedom of a peaceful refuge. Open year round, our establishment, located at the gates of Gaspésie, offers you some of the most beautiful sunsets in the region.
Discover Irene and Gilles, your warm hosts at Gîte chez Irène and Gîte des Chalets!